VISION
Still Waters Music School provides CHRIST-centered music education for all ages!
Our vision is to encourage children and adults to discover the joy of learning and playing music and using such gift to glorify JESUS CHRIST.
Our music programs start with Bilingual Music Classes, serving children Age 2 - 6.  We feature music classes taught in Mandarin Chinese while utilizing this tonal language to complement music learning in theory, rhythm and aural training.
In addition to the dual benefit of learning Mandarin Chinese and music, our music classes also incorporate various themes such as Math & Science, Geography, Dance, Sign Language, etc, to enhance music learning which make our music classes truly educational and fun!
 
We also provide group keyboard lessons for young beginners, who are ready to venture into the playing and training in piano, as well as other types of instruments for all ages!
WHY MUSIC EDUCATION?
Scientific researchers conclude that music training jump starts certain inherent patterns in parts of the brain responsible for spatial-temporal reasoning & improve the IQ scores.  Music Education enhances learning and strengthen academic areas, such as reading and math, as well as benefiting language learning (aural training).  Children receiving music education become stronger problem solvers and usually tested higher than their peers.  Famous scientists such as Isaac Newton, Benjamin Franklin, Thomas Edison, Albert Einstein, etc. were also all musicians! 
WHY MANDARIN CHINESE?
Besides being the most spoken language in the world, Mandarin Chinese is perceived as the language of commerce and business with the unique tonal distinctions and requires the usage of both temporal lobes of the brain!  Researchers also found a correlation between Chinese language and math skills, which further encourage many to venture into learning Chinese!
Let's together make a joyful noise unto the Lord!
ENROLLMENT FEES
Registration Fee | $30
Tuition | See current class schedules for tuition offerings
CONTACT US
Director: Jamie Hsiao
Phone: 678-481-6951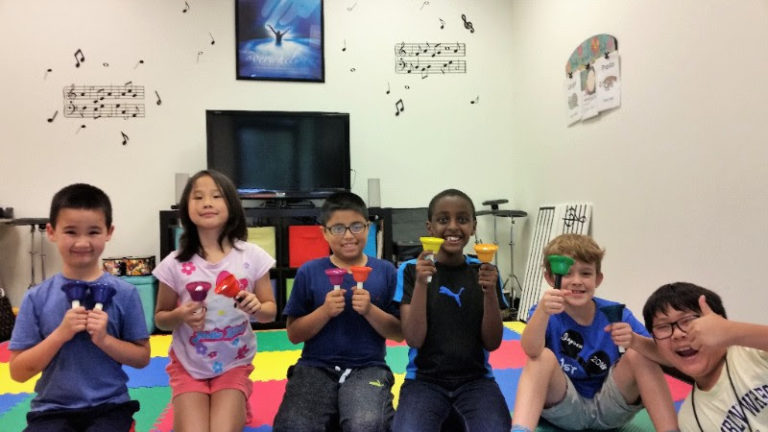 Music School Schedule
| | |
| --- | --- |
| January | |
| Jan-08 | All Music School Classes & Lessons Start |
| Jan-09 | Bilingual Music - Session # 1 Starts |
| Jan-14 | Youth Orchestra - Rehearsal 1:30-3:00pm |
| Jan-28 | Youth Orchestra - Rehearsal 1:30-3:00pm |
| February | |
| Feb-11 | Youth Orchestra - Rehearsal 1:30-3:00pm |
| Feb-13 | Bilingual Music - Session #1 Ends |
| Feb-18 | Bilingual Music Presentation |
| Feb-20 | Bilingual Music - Session #2 Starts |
| Feb-25 | Youth Orchestra - Rehearsal 1:30-3:00pm |
| March | |
| Mar-11 | Piano 1-on-1 Students Music Presentation |
| Mar-11 | Youth Orchestra - Rehearsal 1:30-3:00pm |
| Mar-25 | Youth Orchestra - Rehearsal 1:30-3:00pm |
| Mar-27 | Bilingual Music - Session #2 Ends |
| April | |
| Apr-01 | Easter Sunday Presentation |
| Apr-08 | Youth Orchestra - Rehearsal 1:30-3:00pm |
| Apri-10 | Bilingual Music - Session #3 Starts |
| Apr-22 | Youth Orchestra - Rehearsal 1:30-3:00pm |
| Apr-29 | Music School Spring Concert |
| May | |
| May-15 | Bilingual Music Class - Session #3 Ends |
| May-20 | End of the Year Presentation |
| May-27 | Youth Orchestra - Rehearsal 1:30-3:00pm |
| June | |
| Jun-10 | Youth Orchestra - Rehearsal 1:30-3:00pm |
| Jun-24 | Youth Orchestra - Rehearsal 1:30-3:00pm |
| July | |
| July-08 | Youth Orchestra - Rehearsal 1:30-3:00pm |
| July-22 | Youth Orchestra - Rehearsal 1:30-3:00pm |