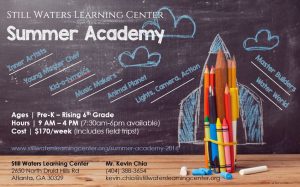 We are already at the end of our first week of Summer Academy, and it has been a blast! The kids are getting to know each other and having great fun in the process.
We've created fun masks from shaved crayon pieces!  It took just a bit of parchment paper and an iron for the crew to melt their colorful masks into shape. We have also worked on the artistic fundamentals of grid drawing, along with other great activities.
It's not too late to register.  Hurry to reserve a spot for your child and get ready for 9 weeks of fun, laughter and learning!